Created on Sunday, 23 November 2014 01:54
The 911 Turbo is quickly becoming a favorite tuning car for us here at FSR.  We've found them to be a fairly easy car to work on, make great power, and maintain reasonable levels of reliability while offering lots of great tuning options.  As usual, we are one of the few tuning shops that offers you unbiased options to put you in the right type of engine management to get the job done, much to the chagrin of some of the management suppliers!  We are comfortable with all of the following engine management options for your Porsche.  Click to read on for your options!
The ProEFI 128 is an exemplary engine management option for your Porsche.  With class leading reliability, timing accuracy, and available as both a complete replacement and parallel installation, the ProEFI can control your cam timing, throttle, utilize OEM dual widebands, among all the standard fuel, timing, boost, and traction control functions.  Pair these features with one of ProEFI's color CAN Displays for an awesome installation that's hard to beat.  We are very comfortable with the ProEFI solutions and use them on a daily basis with great confidence.
On the track, the ProEFI is unbeatable.  ProEFI sets the standard for engine failsafes, fault management and reporting, consistent timing delivery, and traction control.  While ProEFI wasn't the first engine management to use race-car style traction control, it made it a reality for many street and track driven cars by introducing simple logic that works off differential wheel speed.  It can even manage the power delivered through a drivetrain the struggles to keep up with the motor by pulling power if slip is detected (clutches, converter, etc...).  ProEFI traction control isn't just a safety device, it is a tool for speed delivery.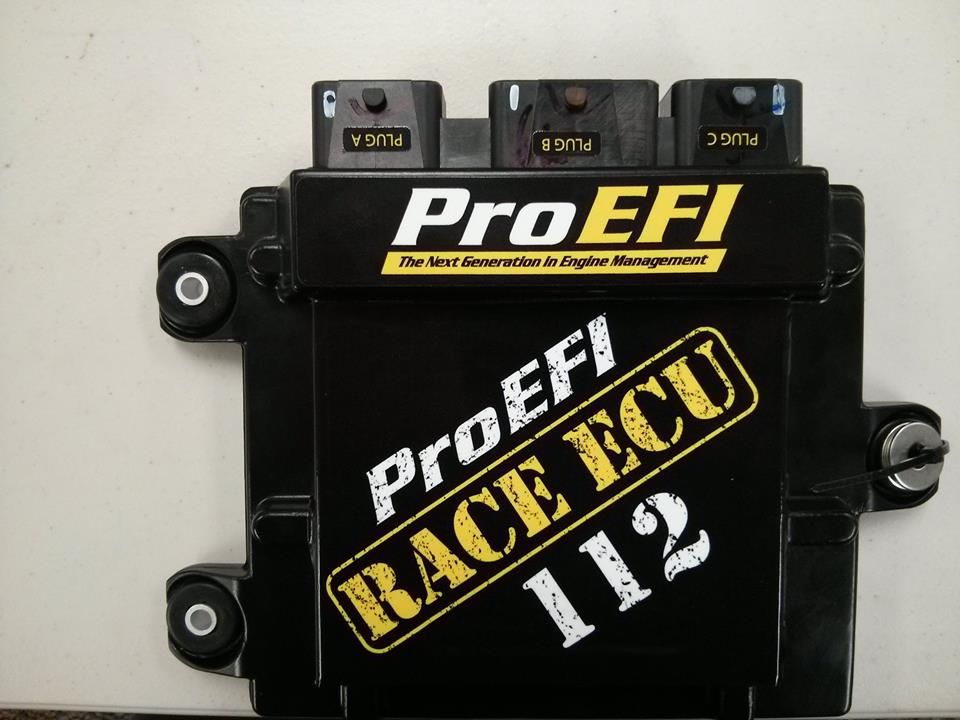 As you probably already know, we've been Cobb ProTuners for a long time.  The reason we go with Cobb products as opposed to open source for many tuning platforms such as Subaru, BMW, and GTR's is the same reason you choose to go with FSR: quality and thorough product delivery.  Cobb is and has always been a first rate company with carefully developed software and firmware and flexible tuning options that get constant platform updates.  With their new V3 hardware platform you get a datalogger, gauge display, and tuning tool all in one!

***Update Cobb has release the V3 for the 996 Turbo in addition to the 997.1 and 997.2 models**
The Cobb V3 offers powerful tuning options for 997.1 GT2 and Turbo as well as 997.2 Turbo, Turbo S, GT3, and GT3RS models.  You may just want to do a ProTune on a stock Porsche or you might be doing turbo upgrades on your heavily modified 911 and the Cobb V3 offers the power to utilize the exemplary oem ECU and oem ECU logic to fine tune the aftermarket parts you've installed.  Call us today for a package deal on your Cobb Accessport and ProTune on our in house dynojet!
Most recently introduced to the market is the plug and play AEM Infinity stand alone for the 911 Porsche.  The Infinity is an extremely fast ECU to work with and that processing power means that Infinity powered cars drive very nicely.  This is noticeable in areas such as throttle tip in, cold start, transitions, and power delivery.  There are a couple areas where AEM really leads the way in engine management:  The pricing of the hardware means you get an incredibly modern, powerful ECU for a fraction of the cost of comparable management.  The software is incredibly fast, easy to use, graphically sensible and easy to customize.  The onboard USB style datalogging is fast, accurate, and easy to use at a rate that is very helpful on race car applications.  The drive by wire control is easy to setup and dial in.  Click here for the AEM Infinity for your 996 turbo.
A couple neat features that the Porsche has that the Infinity integrates into its control logic is wastegate-less turbo control, stock engine compartment temperature based blower fan control, electronic water pump and dual fuel pump setups, dual stock EGT sensor integration, dual stock MAF sensor capability meaning that no MAP sensor needs to be wired in, and the stock charge pressure sensor us utilized just like the OEM ECU.
Click here for the 997 Infinity Package.
Head on over to our online store to checkout all these great options and more.  Feel free to call us anytime to discuss which option might be best for you.  Our goal is to offer multiple options so we can provide our clients with an unbiased resource to deliver the best product for their intended usage.